ByJancy Richardson, writer at Creators.co

To avoid fainting, keep repeating 'It's only a movie...It's only a movie...'
The Lion King turns 20 this year. TWENTY. That freaked me out a whole lot because I still love this movie in just the same way.
Well, I may not be inexplicably frightened of Rafiki anymore (c'mon, baboons!) but I still think that The Lion King means no worries for the rest of your days...
Here's how you know you feel the same as I did when I was 6.
1. You would dress your cat in one of these.
---
2. These Lion King 'outtakes' made you ROFL.
[[yt:kLcB82y55Vk]]
---
3. You've completed The Lion King SNES game, even though it's IMPOSSIBLE.
---
4. You've no idea how you recovered from the trauma of this:
---
5. You'll listen to this whole rap without turning it off.
[[yt:7_RlH7rnAqg]]
---
6. You are seriously considering sending this on February 14th.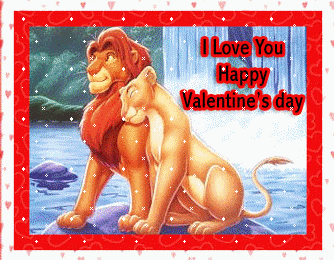 ---
7. You've already decided on this for Christmas.
---
8. You can't even handle this.
[[yt:f9LP7pG7fDE]]
---
9. When you read Harry Potter, this is how you imagined a Patronus.
---
10. You'll SHARE this list with another Lion King fan.