ByDania Lerman, writer at Creators.co
This Friday we get to see Scar Jo reveal everything to lure some hopeless man feed into her deadly alien arms. While we're waiting, lets look back on the moments she didn't even need to be a hungry alien to tempt us so cruelly: 12 times Scarlett ALMOST got naked:
---
1) Lost in Translation opening shot:
She's practically fully clothed, but then those ever-so-slightly, see-through panties are juuuust enough to make us immediately beg for more.
---
2) Fully-clothed but we enjoy the view in A Good Woman:
The angle is appreciated.
---
3) She starts to undress in Iron Man 2: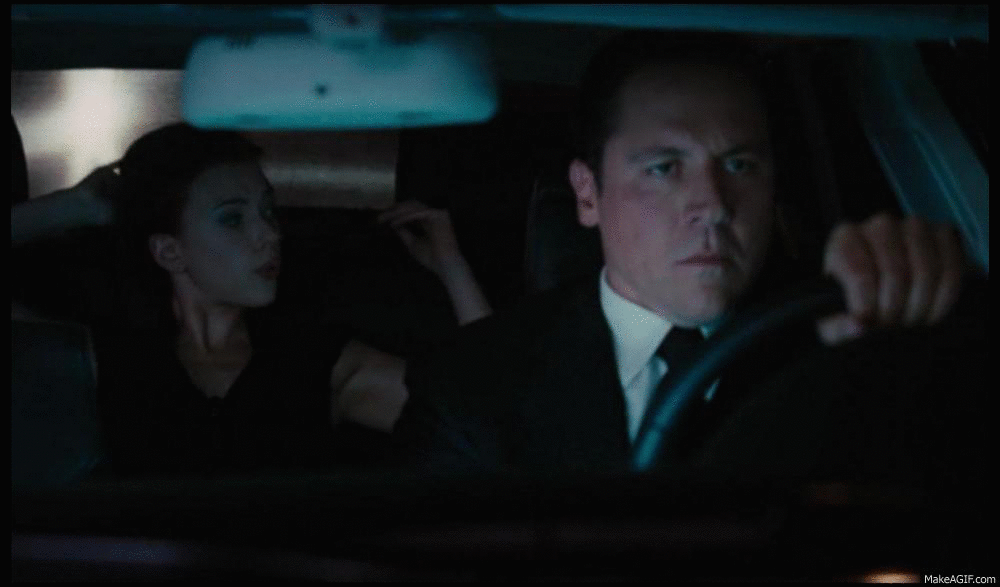 ...and we can't blame the driver for peeping.
---
4) A little more peek-a-boo in The Perfect Score:
Definitely some points for the view.
---
5) The clothes finally start to come off in He's Just Not That Into You:
Making some progress...
---
6) ...before they're ripped off in Matchpoint:
I mean... someone had to do it...
---
7) A little more Match Point and a little more skin:
At least she's finally undressed!
---
8) A little more close-up in Vicky Christina Barcelona:
Better...
---
9) Even closer in The Other Boleyn Girl:
Better if you don't mind being driven even crazier...
---
10) SO CLOSE in A Love Song For Bobby Long:
But someone just had to walk in...
---
11) Some very sexy silhouettes give us a little more, but a little less in Don Jon:
Win some, lose some - c'est la vie.
---
12) And then she went skinny dipping in He's Just Not That Into You and we all wanted to die:
Dear Scarlett, you are evil. Very.
---
Ready to see her take that last step? So. Are. We.