ByDania Lerman, writer at Creators.co
Yes, you read correctly. According to ABC news, the Nordic Society for Invention and Discovery invented a headset called "No More Woof" (great, right?) that translates dog brain-waves into...well...words.
...which basically means our world is about to go from this:
...to THIS!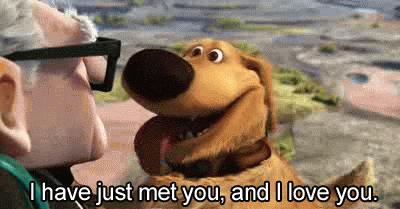 I know. You can't believe it. It's too good to be true. But it's not - because it's HAPPENING! Well, you've done it again, Pixar! Way to predict the future!
Share this to let everyone know: DOGS. WILL. TALK!