ByJancy Richardson, writer at Creators.co

To avoid fainting, keep repeating 'It's only a movie...It's only a movie...'
What do Catching Fire and The Exorcist have in common? The answer may surprise you. It's actually pretty upsetting.
Journalist Mark Harris pointed out this remarkable fact.
---
I mean, really?
---
Even worse, The Exorcist is debatable. Were Ellen Burstyn or Linda Blair truly even leads?
---
Not the way Katniss is, for sure. The boys rock, but she's the star.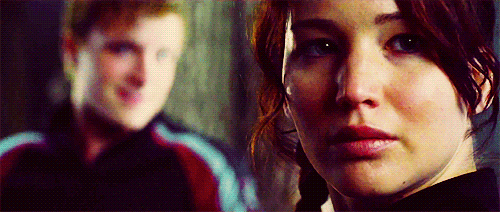 ---
If you discount The Exorcist, we have to go back to 1968 for Barbra Streisand in Funny Girl.
---
That's 46 years back for a box office #1 with a lone female star.
---
Come on, Hollywood. Your public love a female lead.
---
We have to see more women on screen. Hopefully Katniss can lead the way.
Share if this needs to change RIGHT NOW!